As the second month of 2020 already comes to a close, we are reminded of the upcoming Congreso, now just six months away in Comitán, Chiapas. The proposed theme this year will be Maya Vases, and we are excited to be working with the Congreso Planning Committee to help make this an unforgettable event.
We would like to welcome the new Director of the Proyecto Lingüístico Francisco Marroquín (PLFM) Foundation, Juana Celilia Ixch'umiil García Méndez, and we would similarly like to thank Juan Rodrigo Guarchaj Itzep for his years of service as the previous Director. We have enjoyed working together with the PLFM, and we look forward to working with them and the Congreso Planning Committee in the future.
In honoring the upcoming Congreso in Chiapas, this month, we hear from the Lunas Yaxche Team, comprised of three inspiring teachers from Huixtán, Chiapas: Silvia Maribel Ts'it Ts'eme, Norma Erika Ch'ijk' Mulex, and Francisca Bautista Gómez. Working with Tseltal and Tsotsil speakers from multiple communities, this team taught the first introductory hieroglyphic workshop in Huixtán, and we look forward to seeing additional workshops here in the future as Maya people from several countries converge in Chiapas for this year's Congreso.
As always, thank you for your continued support for the work we are doing on behalf of our Maya colleagues.
Oj Toj Kolaval,
Michael Grofe, President
MAM
---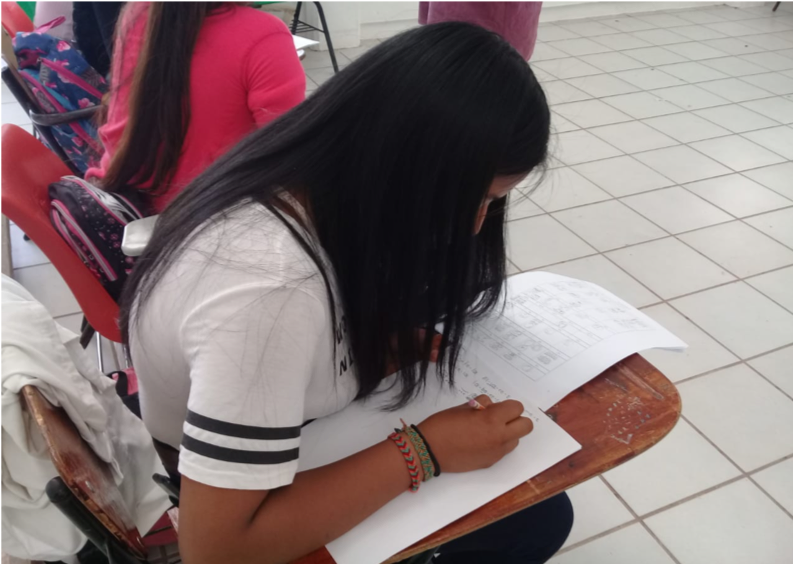 Introductory workshop to Maya syllabary
Huixtán, Chiapas, Mexico
Team: Lunas Yaxche
Silvia Maribel Ts'it Ts'eme
Norma Erika Ch'ijk' Mulex
Francisca Bautista Gómez
Place
College of Science and Technology Studies (CECyT), Campus 27
Huixtán, Chiapas, Mexico
Date
May 14, 2019
Number of participants
Introductory level: 22 young participants
Mayan languages ​​represented
Tsotsil, Tseltal, Spanish
Description
The first introductory workshop with the Maya syllabary was held with the collaboration of the Centro de Estudios Científicos y Tecnológicos (CECyT) 27, the state high school in Huixtán; MAM (Mayas for Ancient Mayan); the continued support of Michael Grofe; and the Lunas Yaxche Group. Both institutions and advisers showed the best readiness for this activity.
For the first time in the municipality an introductory workshop with the Maya syllabary was held, with 22 young people from 15 to 17 years old, originating from different communities: San Sebastián, San Andrés, Chempil, and San Pedro la Tejeria, among others. This workshop involved social contexts lived by Mayan descendants, including the discrimination and racism that has been experienced. However, the youth group showed openness to learning ancient writing. Continue reading →