Our Next Incarnation
by Bruce Love, Ph.D.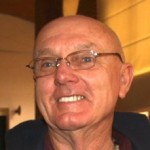 My dearest readers, colleagues, supporters, and donors;
As we enter into our sixth complete tsolk'in (260-day cycle) since launching our new web site with our new name MAM, on this auspicious day 11 Ajaw I introduce you to our next president, Dr. Michael Grofe, Anthropology professor at Sacramento City College in California, USA.
Last year I was planning to phase out MAM, turning our resources over to Maya colleagues to continue their work in their own right, but I have been convinced otherwise by our own board and executive committee, and I see that we should continue as long as our role is purely service-oriented, not leading but being of service, responding to our Maya colleagues' requirements, financial and academic. Where they take the lead and express a need, we respond.
I will be stepping down at the next International Congress of Maya Epigraphers in 2016 in Guatemala and passing the staff of office to Dr. Grofe. His letter of self-introduction, I believe, sets just the right tone.
Self-introduction
by Michael Grofe, Ph.D.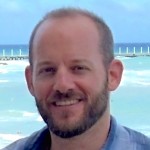 I am deeply honored to be elected to serve as the next President of MAM, and I am committed to the mission of working together with Maya people to assist in their efforts to learn and teach the writing of their ancestors. As a previous supporter of MAM, I have been delighted to see how it has been growing and developing, and I am excited to be able to contribute more fully to the next chapter of our organization.
As a Professor of Anthropology at Sacramento City College, I have the great honor of introducing my students to the incredible world of Anthropology, and I am a firm believer in the democratization of knowledge and providing education to those who might otherwise lack the financial resources to explore their world, pursue their dreams, open their minds, and share their voices. In my research as an epigrapher, I specialize in investigating and reconstructing the astronomical science of the Maya as evident in Classic and Postclassic texts, and within the ethnographic record. In doing so, I help to demonstrate the scope of the intellectual contributions of Maya peoples that have often been overlooked or ignored. In my doctoral program in Native American Studies at University of California Davis, I was able to work together with non-Maya epigraphers as well as Maya scholars, and our program emphasized the importance of the participation of Native peoples in the interpretation of their own past. I became very interested in the history of Maya involvement in epigraphy, while later making my first connections with Maya scholars, who were supported at that time by Friends of the Maya, at the University of Texas Maya Meetings.
Having worked with the Maya Hieroglyphic Database Project for the past fourteen years, I received extensive training in Mayan languages and the hieroglyphic script. In addition, I served as a linguistic researcher with the J.P. Harrington Database Project, in which I gained hands-on experience working with California Native communities that were interested in revitalizing their own languages. Through my work with Wildlands Studies and Maya Exploration Center, I have led many student expeditions to Mesoamerica, some of which have included working directly with Maya communities and providing them resources and instruction concerning the script.
As the next President of MAM, I bring to this position a genuine desire to help and to serve, as well as the ability to listen to the needs of the Maya communities that seek our assistance. This opportunity represents a culmination of many of my personal goals and aspirations, and I believe that it is our profound responsibility to help wherever we are able and invited to do so. I hope to continue the great work of our current President, Bruce Love, our Executive Committee and Board of Directors, and the founders of MAM, and I look forward to hearing from you and getting to know you in the coming years. Together, we can continue this important journey, and we can work together to envision and create what MAM will be in the future.
Sincerely,
Michael J. Grofe