The Sak Chuen group (see previous blog, 3 AJAW 8 K'AYAB) is on call and travels throughout Guatemala to give glyph workshops.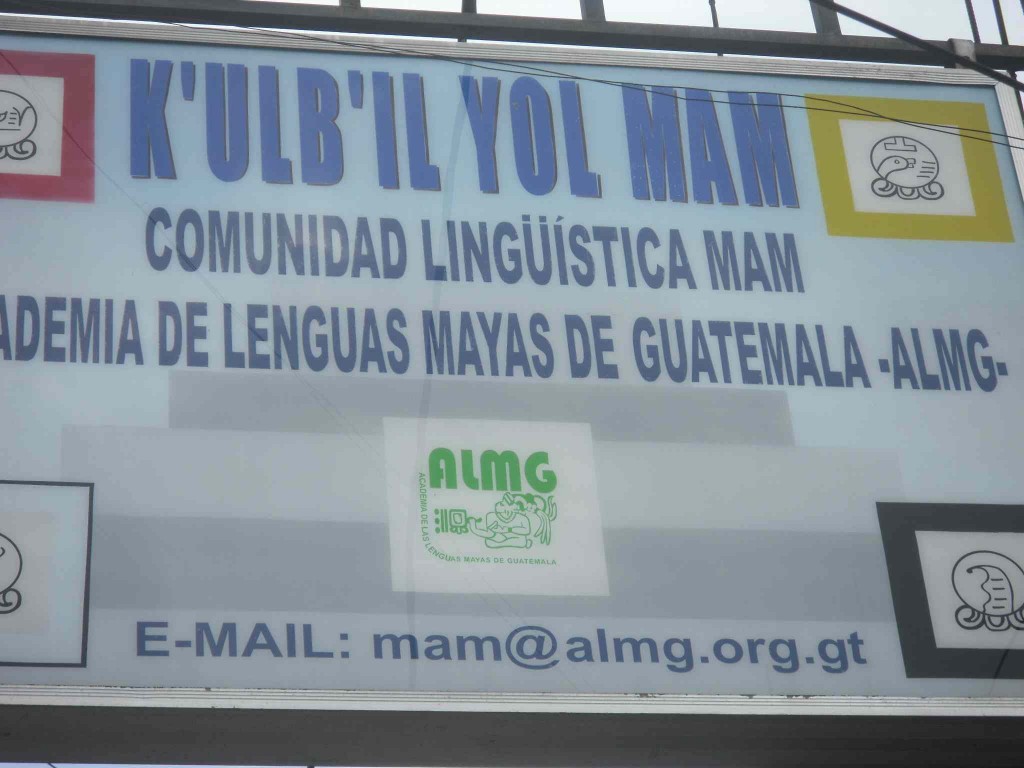 In May, 2011, a team of Sak Chuen epigraphers went to the Department of San Marcos in the western highlands (a Mam language area) to give two workshops, a beginners and an intermediate, at the local ALMG office.
ALMG (Académia de Lenguas Mayas de Guatemala) has offices in all the different language areas of Guatemala, with a head office in Guatemala City.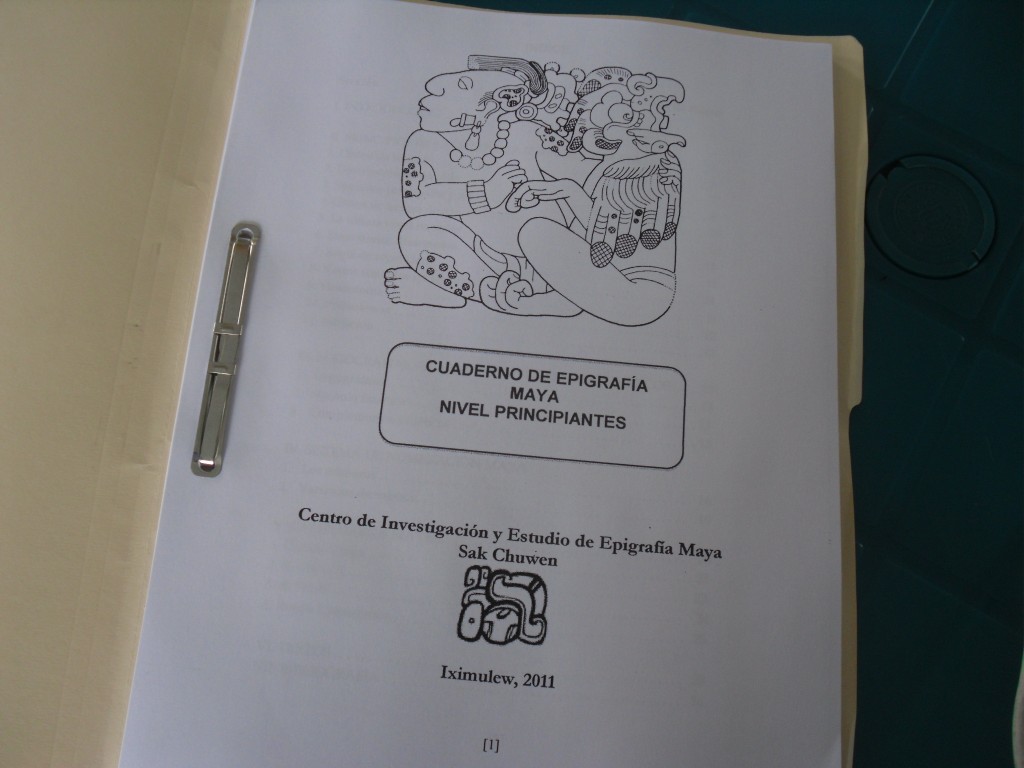 Sak Chuen has developed their own teaching materials, including this workbook for beginners.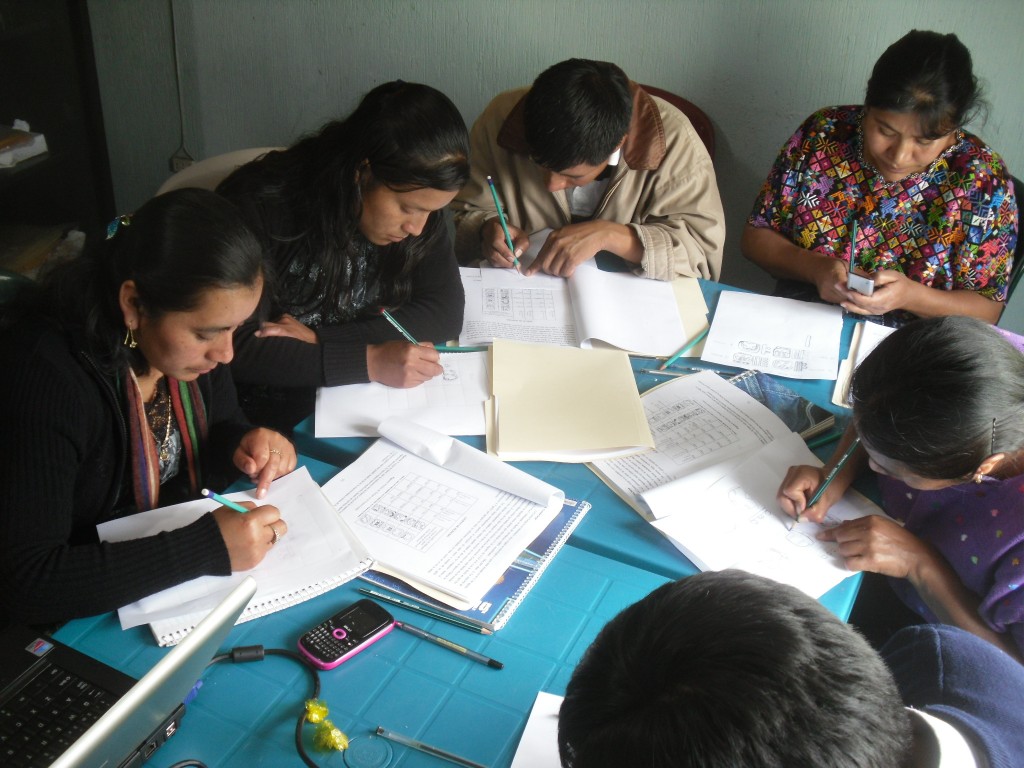 The intermediate group worked on texts from Piedras Negras, Naranjo and other Classic Maya sites.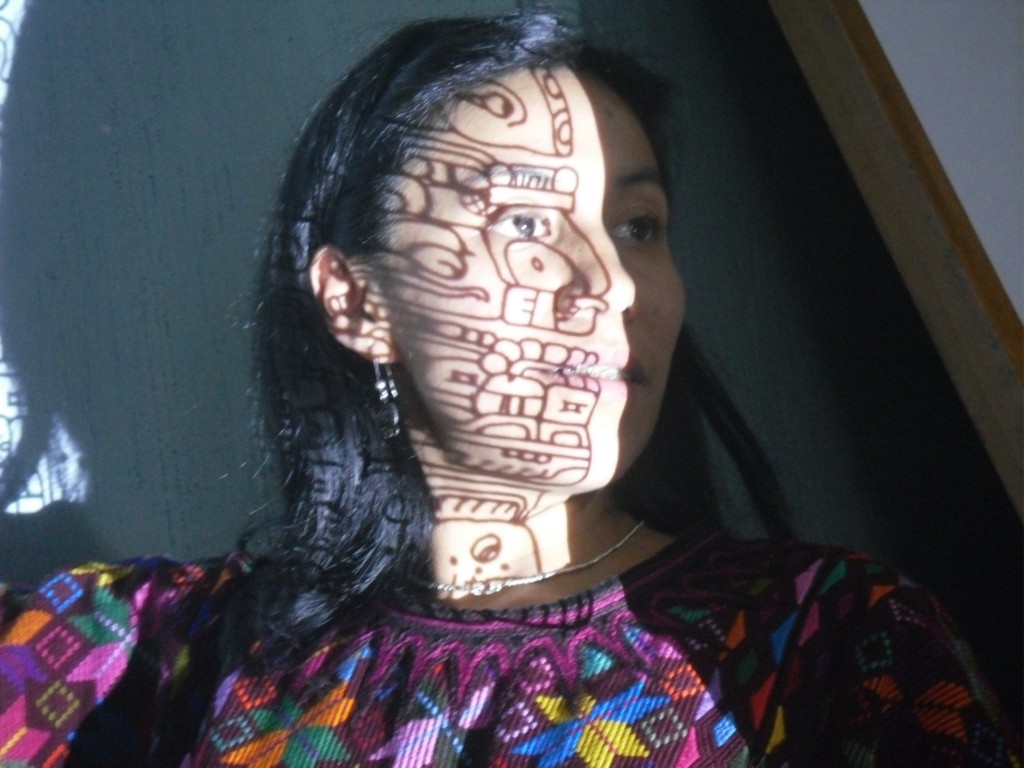 Iyaxel Cojti recently tattooed herself with glyphs to show her dedication to the cause. KIDDING!!! As teacher she sometimes steps in front of the projector, a projector given to the Sak Chuen group by us, thanks to our generous donors.
Sak Chuen is not the only group of epigraphers spreading knowledge of the glyphs in the Mayan-speaking communities. Subscribe to our blog to see our next installments.