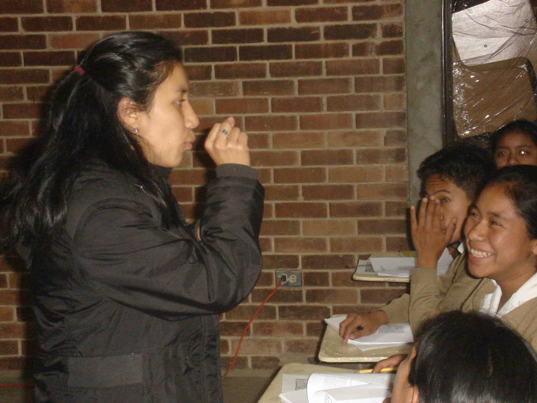 Iyaxel was a huge hit, not only because she is an animated, charismatic speaker, but because she was talking to her own people, K'iche' youth in the school where she grew up.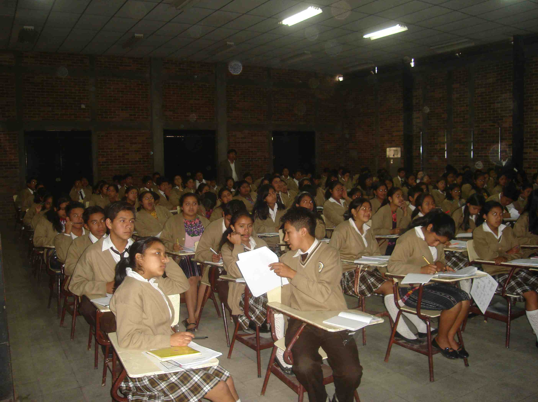 After returning home from the Austin Maya Meetings in early March, 2008, Iyaxel Cojti Ren, FOM colleague, organized a day-long workshop on Maya glyphs and calendar for her alma mater in Chichicastenango. More than 120 ninth graders, with their teachers and school administrators, received their FIRST introduction to ancient Maya culture. These young people, about 95% K'iche' speakers, had never had a class in pre-Columbian history, much less glyphs or Maya calendar.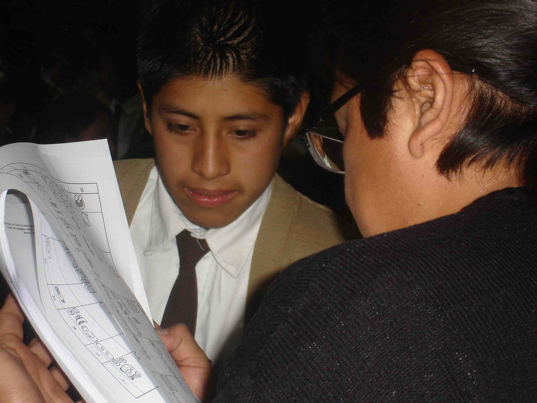 Friends of the Maya colleague Hector Xol came in from Sololá to help with the workshop. His advanced Powerpoint skills made for a very impressive presentation on the workings of the calendar. In addition to the slide shows, there was time for one-on-one interaction. The students became particularly excited when they were challenged to spell their own names in hieroglyphs using the Maya syllabary in their workbooks. Here, Hector is working with one of the ninth-graders.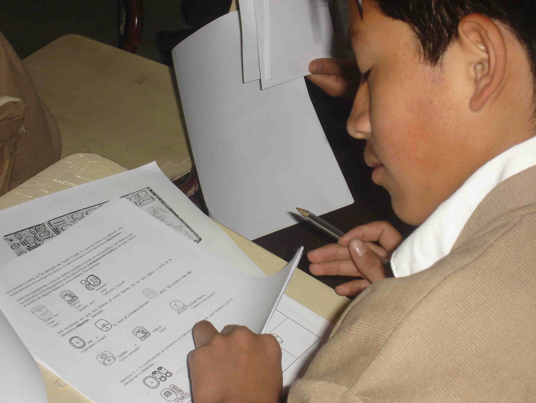 Studying the structure of Maya writing.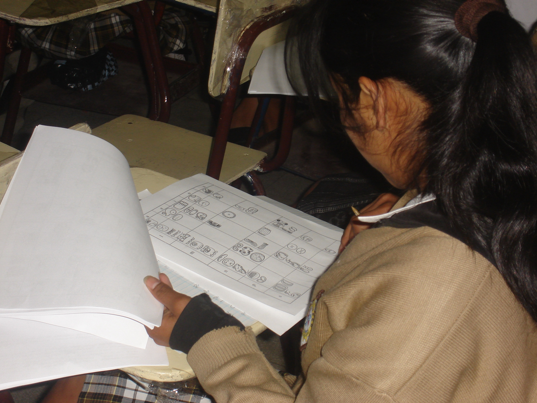 Searching through the syllabary for the sounds of her own name.