The Maya Hieroglyphic Renaissance: Congratulations to our latest mini-grant recipients!
We are happy to report the first eight recipients of this year's mini-grants, as well as the launch of our YouCaring web page, titled Maya Hieroglyphic Renaissance!
In our latest cycle of mini-grants, we have chosen to prioritize new applicants, as well as those who may not have applied recently. We are also continuing to accept applications for seven additional mini-grants to be held after this year's Congreso in July.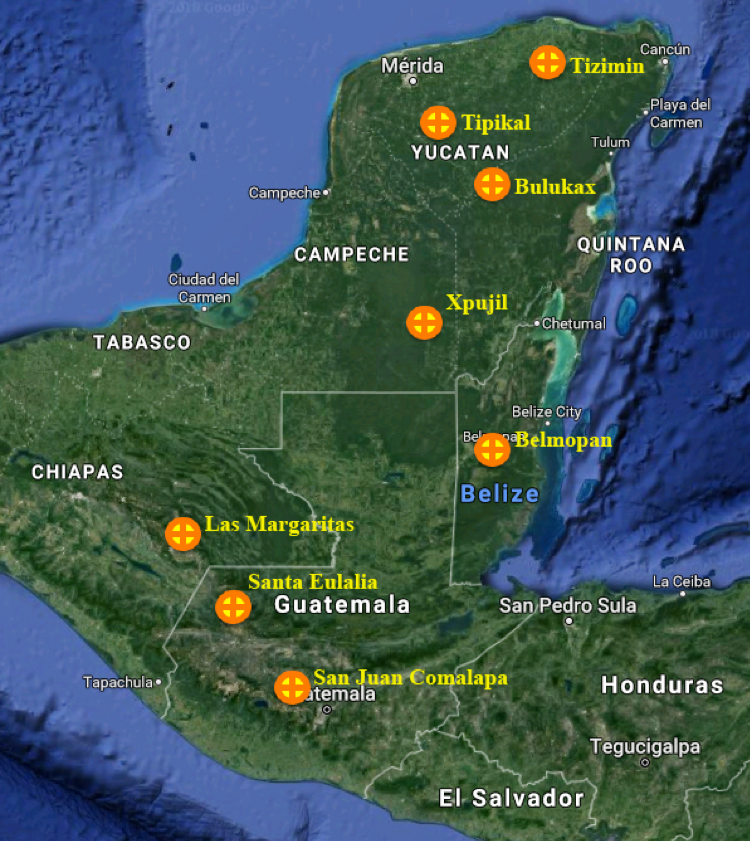 We are proud to have been able to award mini-grants to the following eight Maya colleagues, speaking seven different languages in Guatemala, Mexico, and Belize:
Ajmaq Rony Otzoy Chipix
San Juan Comalapa, Chimaltenango, Guatemala: Kaqchikel.
Pedro Geovi Toledo
Santa Eulalia, Huehuetenango, Guatemala: Q'anjobal.
Hermelinda Gomez Lopez
Las Margaritas, Chiapas, Mexico: Tojolabal.
Ana Patricia Martinez Huchim
Tizimin, Yucatan, Mexico: Yucatec.
Juan Jesús Méndez Intzín
Tenejapa, Chiapas and Xpujil, Campeche, Mexico: Tzeltal and Yucatec.
Jeremiah Chiac
Belmopan, Belize: Mopan, K'eqchi.
Esther Secundina Poot Cahum
Bulukax, Quintana Roo, Mexico: Yucatec.
Daniela Esther Cano Chan
Tipikal, Maní, Yucatan, Mexico: Yucatec.
We look forward to hearing more about these projects and publishing their reports in future blogs, and we look forward to the next round of applications! Congratulations to all of these recipients, and a hearty thanks to all of you who make these workshops possible through your generous donations! We have an exciting year ahead of us, and the momentum is building for this year's Congreso in Huehuetenango. Guatemala.
This year, you can be a part of the Fourth International Congreso on Ancient Maya Writing!! For the first time, the organizers have agreed to allow for up to twenty donors to participate in this historic event, and we are offering this unprecedented opportunity to our donors. For an additional donation, we will be offering a chance to travel to the sites of Copán and Quirigua from June 24-30 for an extensive study of their hieroglyphic inscriptions.  Please see our YouCaring web page for further details:
https://youcaring.com/discovermam
Please stay tuned, and we look forward to hearing from you!
Sincerely,
Michael J. Grofe, President
MAM