This month, we are happy to announce the dates of the upcoming Fourth International Congreso on Ancient Maya Writing that will take place this upcoming July 2-6 in Huehuetenango, Guatemala. For more information about the event, please feel free to contact the organizing team at the Proyecto Lingüistico Francisco Marroquin (PLFM):
infoplfm@yahoo.com
ojertzib.2018@gmail.com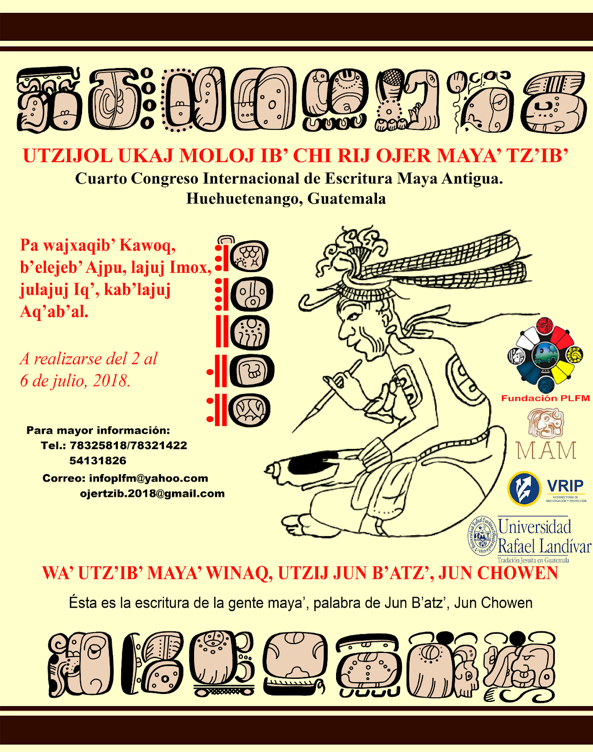 We will soon be inaugurating this year's fund drive to help support this event, so please stay tuned for further updates on how you can help! We always appreciate your ongoing support, which makes our work possible. In the meantime, if you would like to help support the upcoming Congreso, please feel free to donate:
http://discovermam.org/support/
The PLFM team has also put together a beautiful new blog, where they will be posting information and articles related to revitalizing Ancient Maya Writing, or Ojer Maya' Tz'ib', the name of the blog:
http://ojermayatzib.blogspot.com/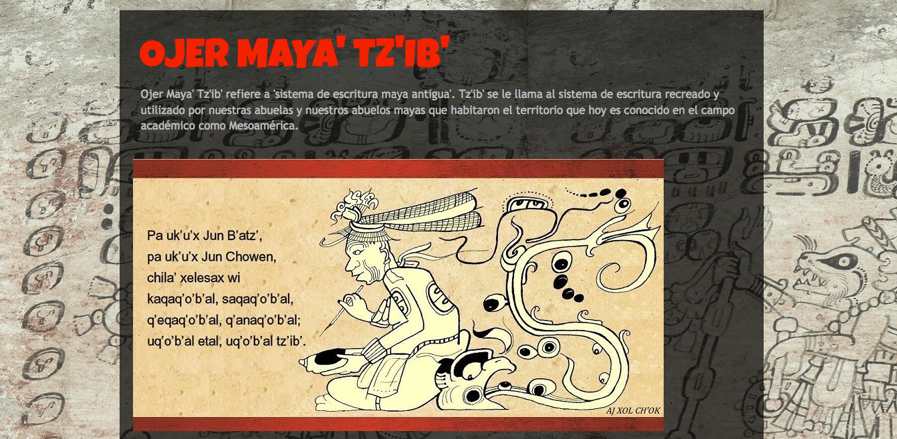 Lastly, thanks to the generous donations of our many supporters, we are pleased to announce that we will be awarding fifteen new mini-grants for this coming year! Our team is currently reviewing the applications we have already received, and we will continue to accept more applications until we have awarded all fifteen mini-grants. Approximately half of these will be granted before the upcoming Congreso in July, and the remaining mini-grants will be awarded following this event.
We look forward to an exciting year ahead!
Thank You all for your continued support and interest in our shared goals.
Sincerely,
Michael J. Grofe, President
MAM