Congratulations to the most recent recipients of our MAM Mini-Grants this season!!!
Following the successful Congreso in May, we are pleased to be able to award Mini-Grants to the following individuals and the communities that they support. Our twelve recipients serve eleven communities, speaking over eight Mayan languages, and spanning three countries in the Mundo Maya.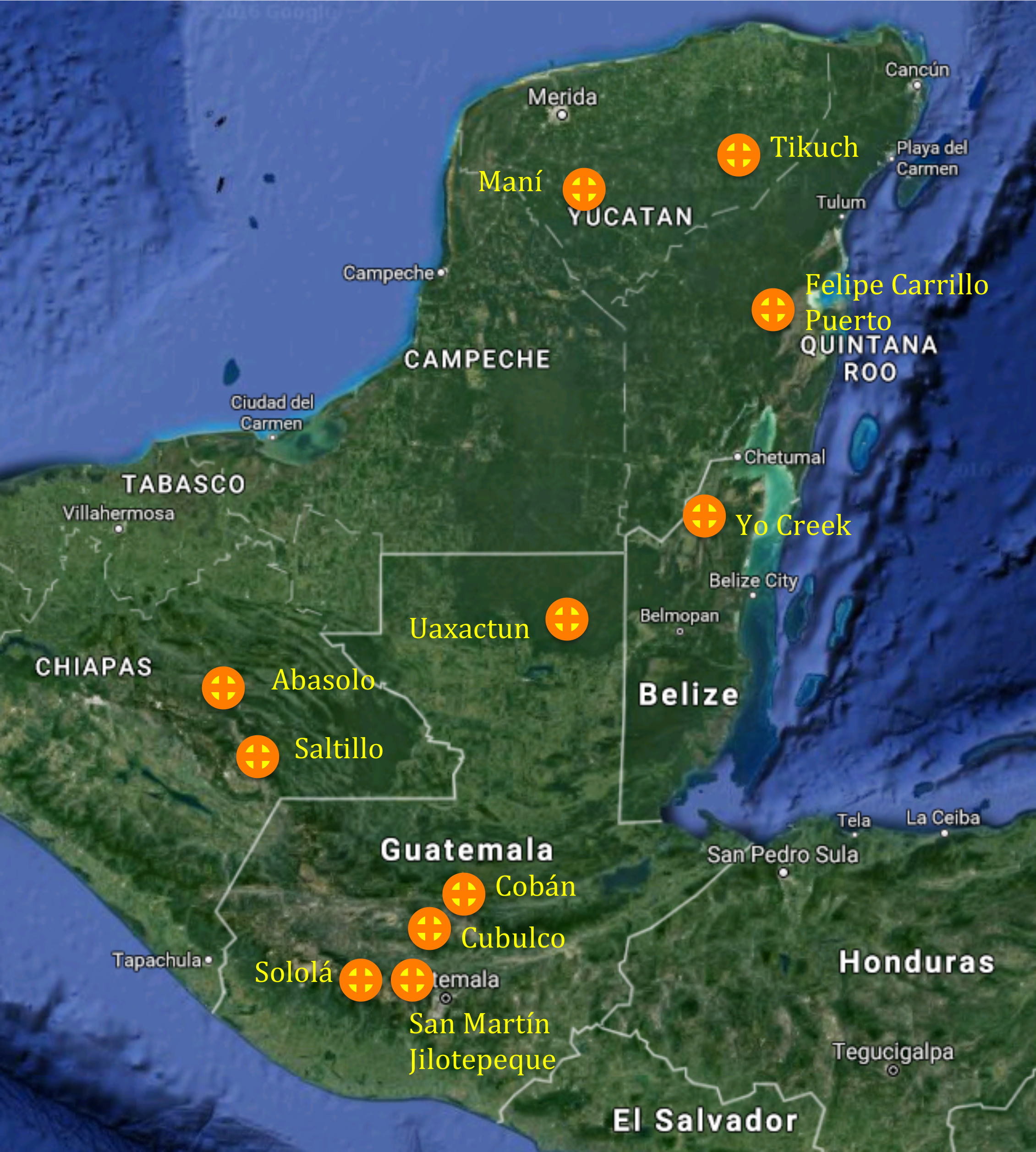 Belize:
Felicita Cantun, Yo Creek, Orange Walk.
Guatemala:
Leonel Pacay Rax, Cobán, Alta Verapaz.
Mario Sebastián Caal Jucub and Marina Rosales López, Cobán, Alta Verapaz.
Mateo Ajualip Rodríguez, San Juan Cubulco, Baja Verapaz.
María Francisca Elías Canás, San Martín Jilotepeque, Chimaltenango.
Ajpub' Pablo García Ixmatá, Sololá.
Hector Rolando Xol Choc and Walter Paz Joj, Uaxactún, Petén.
Mexico:
Martín Gómez Ramírez, Abasolo, Chiapas.
K'anal Ajpub, Maria Bertha Santiz Perez, El Saltillo, Chiapas.
Omar Alejandro Chan May, Felipe Carillo Puerto, Quintana Roo.
Gloria Nayeli Tun Tuz, Tikuch, Yucatan.
Iván de Jesús Jiménez Balan, Maní, Yucatan.
We look forward to soon reporting back on the progress of these upcoming workshops. Congratulations to all of this year's recipients, for all of the good work that you do! And thank you to all of our kind supporters who have made this possible. Your generosity is helping Maya communities learn, teach, and revitalize the hieroglyphic script and the calendar of their ancestors.
¡Gracias de Corazón, Maltiox, Maltiyoox, Mantiox Chawe, Utz Matiox, Bantiox, Tzachatal, Batz'i Kolaval, and Yum Bo'otik!
Michael Grofe