" 'A people without history is like a tree without roots,' goes the famous saying. This is precisely what epigraphy signifies for the Maya people." Antonio Cuxil, Maya Kaqchikel, Co-organizer of the 2016 Congress of Maya Epigraphers.
Dear readers;
We used the above quote in 2012 when we at MAM launched our new web site with our new name and logo, and this saying has not lost its power (see 9 Ajaw 8 Pax, February 5, 2012).
Today, four years and 19 days later, we announce to you the Third International Congress of Maya Epigraphers (2012 Valladolid, Yucatan; 2014 Ocosingo, Chiapas; 2016 El Remate/Tikal, Petén, Guatemala) to be held on May 14-20, 2016.
If you click on this link https://www.generosity.com/education-fundraising/maya-revival–2 you will go to the Generosity crowd-funding campaign, where the video tells our story.
Like the crowd-funding we did in 2014 to support the Second International Congress of Maya Epigraphers, we prepared a video to promote our mission. In 2014 we called it Maya Revival, and since it was successful, we call this one Maya Revival II.
You can all help us by going to the Facebook and Twitter share buttons and spreading the word, or simply notifying friends and colleagues the old-fashioned way, by e-mail.
Thank you in advance for your loyal support. We look forward to telling you our progress toward our goal in our next blog in twenty days.
Bruce Love, President
MAM (Mayas for Ancient Mayan; Maya Antiguo para los Mayas)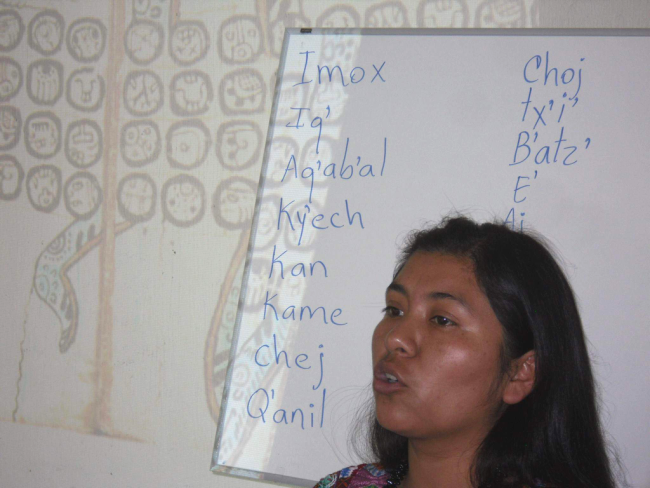 Ana Elizabeth López Ramírez, leader in the Mam Maya linguistic community and day-keeper (diviner, spiritual leader, and interpreter of the contemporary Maya calendar). With the Madrid Codex calendar projected on the screen, Ana López writes the matching contemporary calendar on the white board, a calendar used in daily life.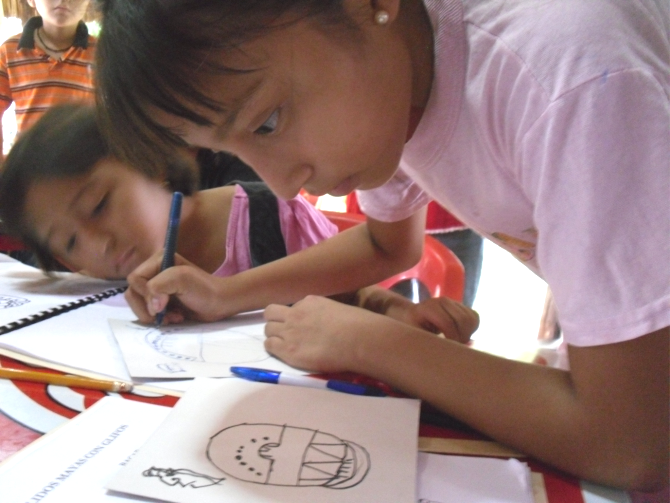 The intensity and absorption in this girl's eyes show the positive effect of our mini-grant program as she painstakingly copies the glyph "pu" to write her surname Puc. Popol Naj workshop, Tizimin, Yucatán, led by MAM colleague Ana Patricia Martínez Huchim.
Click here to see the video and visit our campaign!