Maya Epigraphy Workshop in Jocotán, Chiquimula, Guatemala
By Romelia Mo' Isem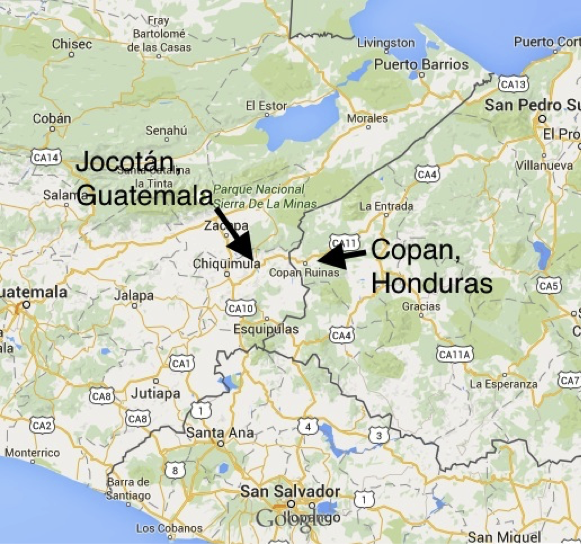 This workshop took place on June 20, 2015, with school teachers from the municipality of Jocotán, Chiquimula, organized by José García, Director of the Jocotán Normal School.
The objective was to show the relationship between the spoken Maya and the Maya written in hieroglyphics.
Among the more specific objectives was to put new value on the Ch'orti' language and show its usefulness in doing the exercises found in the workbook Maya epigraphy for beginners.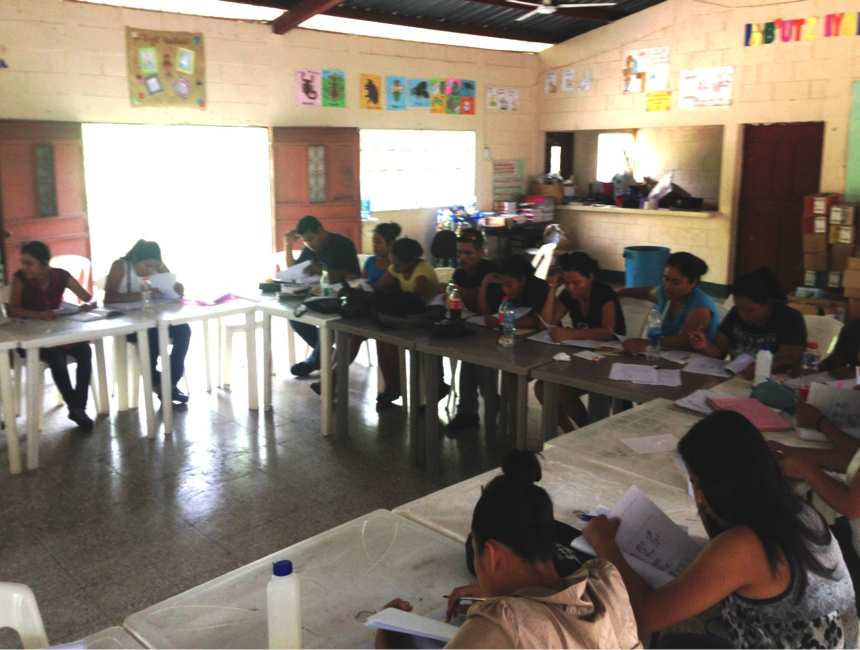 The workshop was taught by Aj No'j, or Leonardo (Poqomam), and Romelia Mo' (Poqomchi'); together forming a team to facilitate instruction of the various subjects for the participants.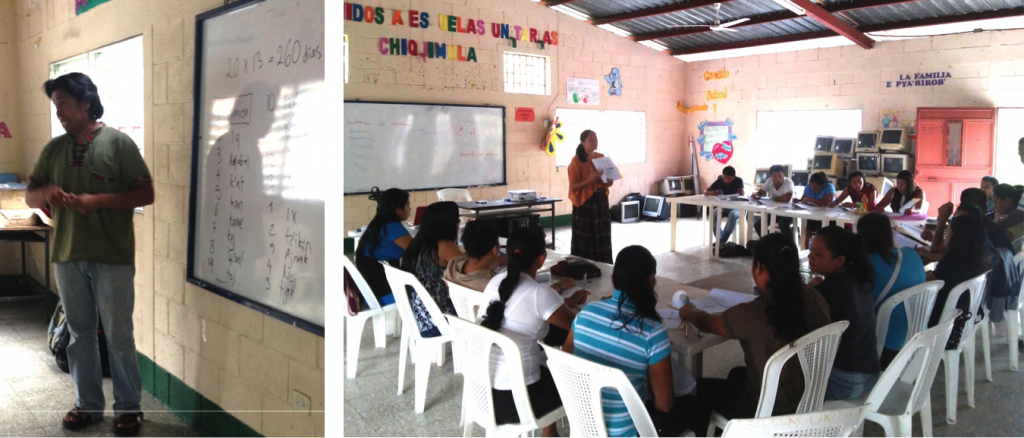 The number of participants was twenty-five, who actively participated in the activities, as one can see in the following pictures: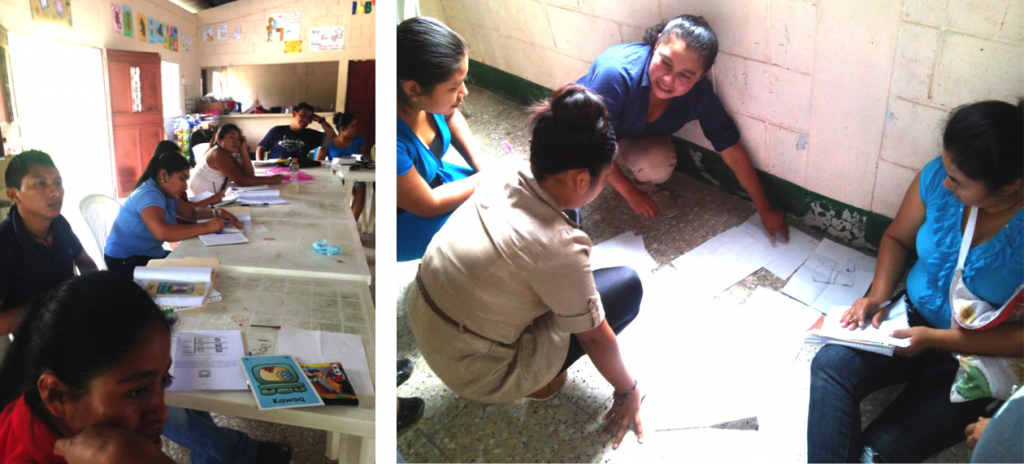 Among the subjects offered was the use of the syllabary and the dictionary of logograms; origin of the glyphs and their association with words still used in the Ch'orti' language; the language of the glyphs and the Ch'orti' language; the structure of blocks of glyphs; and the many ways that numbers can be represented, which was one of the favorite subjects, most enjoyed by the participants.