Since initiating our current mini-grant program (maximum $200) in January, we have approved and financed eight new workshops; some recently completed, some taking place at this printing, and some planned for the near future. We also have five additional letters of inquiry that will likely result in grants and workshops.
As the reports and pictures come in from the field, we look forward to printing them in upcoming blogs; but while waiting for the first informes to arrive, I thought it would be an interesting exercise to plot all the workshops that MAM or MAM affiliates have performed up to now, including workshops I have given on behalf of MAM and workshops by our Maya colleagues on their own behalf, in their own or nearby communities.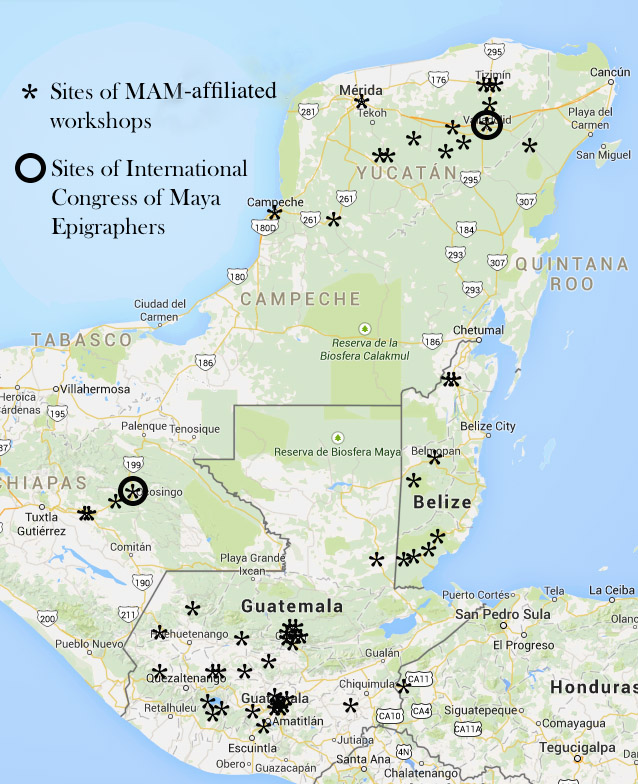 How gratifying to see such a wide geographical spread, and how instructive to see areas under-served such as Quintana Roo, Campeche, Tabasco, and much of Chiapas. While it may be tempting to congratulate ourselves, better to re-energize our efforts supporting Mayas learning and teaching the glyphs and the calendar. Adelante!
Submitted by Bruce Love, Ph.D., President, MAM