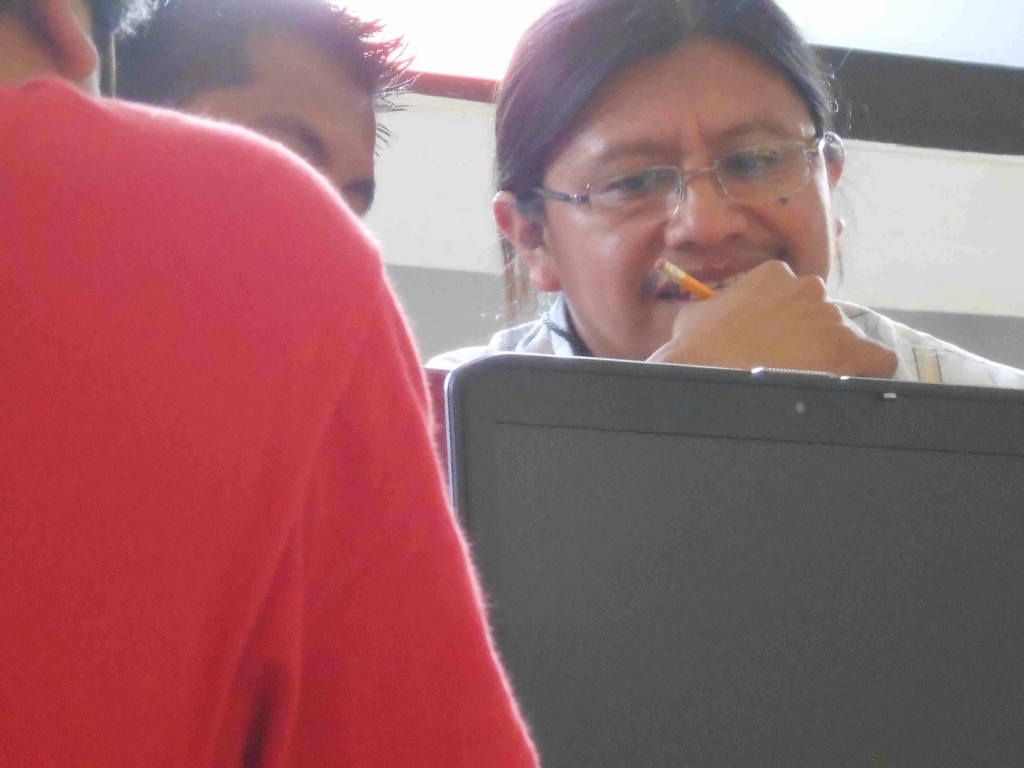 Here is a familiar face to many of us, a veteran of glyph workshops going back to the early days with Linda, Nikolai, Federico, Kathryn and Nick (see blog 11 Ajaw 3 Wo, April 25, 2012) and more recently an attendee at the annual Maya Meetings in Austin. His public name is Aj Xol Ch'ok.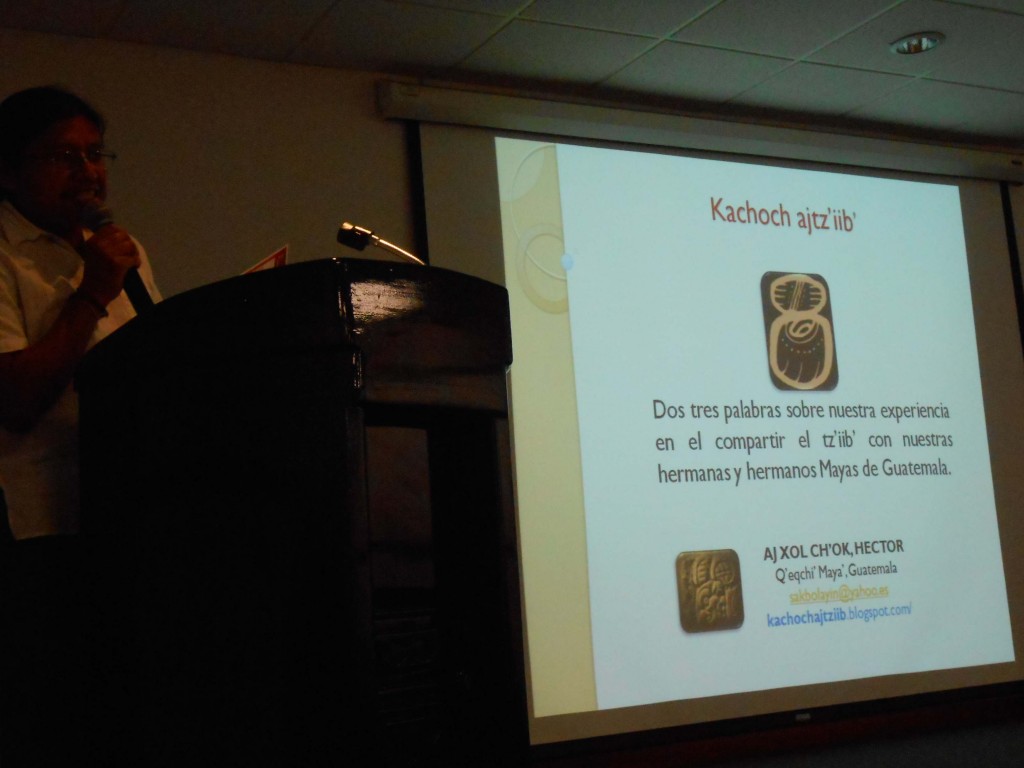 At the Congreso de Epigrafistas Mayas in Valladolid he presented an overview of his ongoing work in the Mayan-speaking communities. His web site is http://kachochajtziib.blogspot.com/. It is an absolutely gorgeous and wonderful web site. You are all encouraged check it out. Kachoch Ajtz'iib is Q'eqchi' for  "house of scribes (women or men)."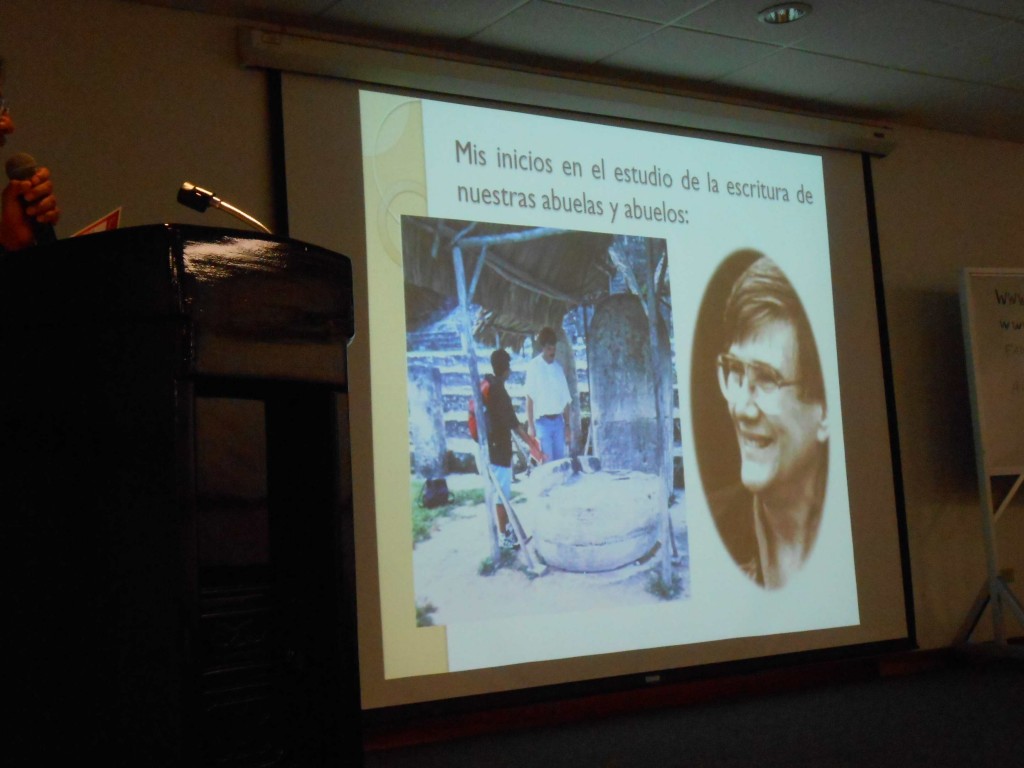 He began by honoring his early mentors, here Nikolai Grube and Linda Schele.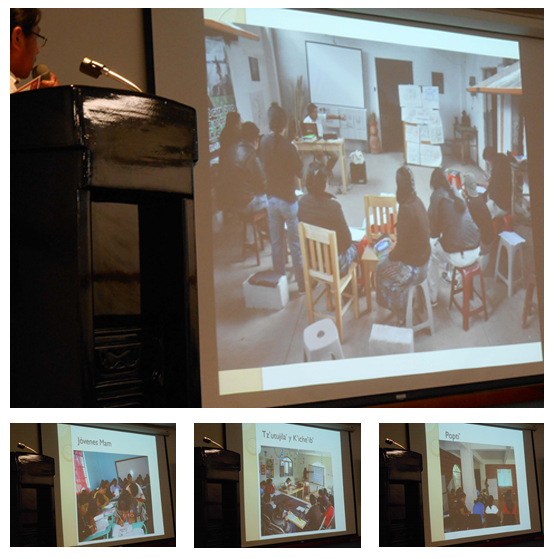 He showed slides of workshops held in numerous language communities, including his own Q'eqchi' as well as Mam, Tz'utujil, K'iche', and Popti'.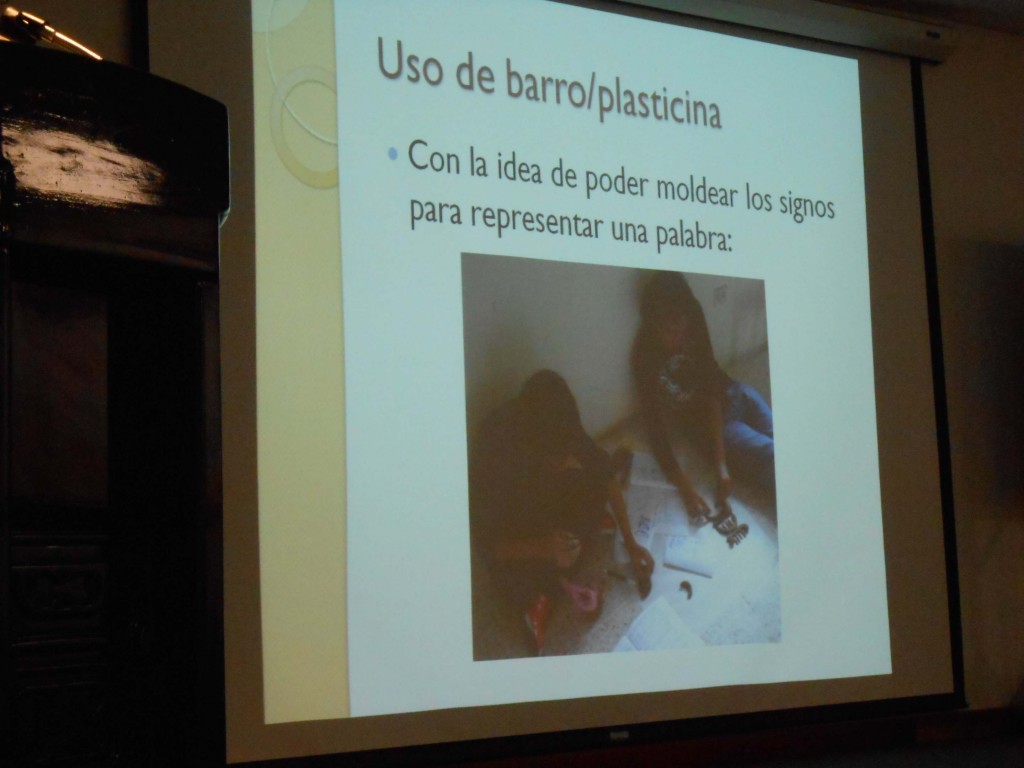 And he explained his innovative use of physical materials to teach glyphs, including modeling clay,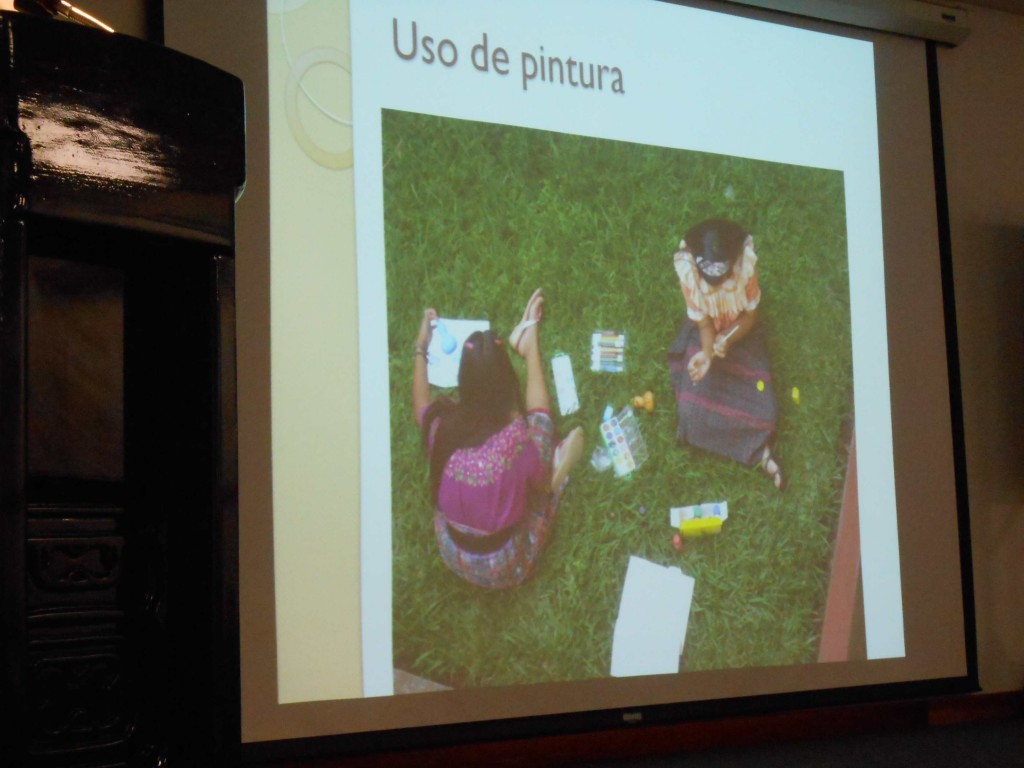 paint,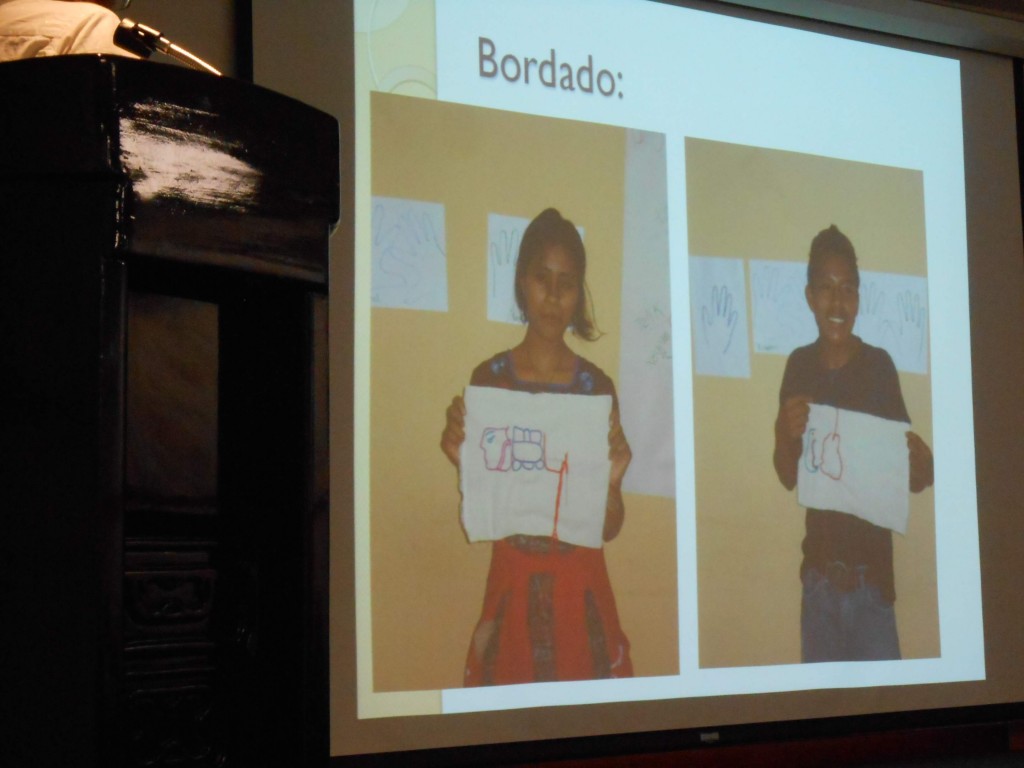 needlework,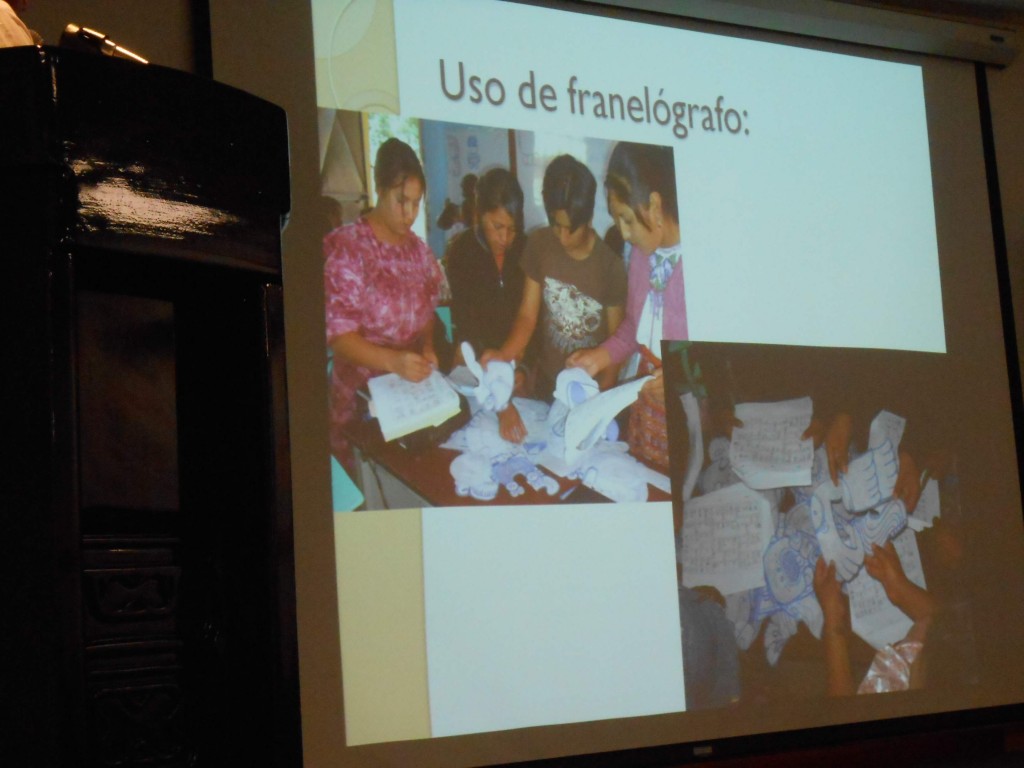 and flannel stick-ons that are cut out,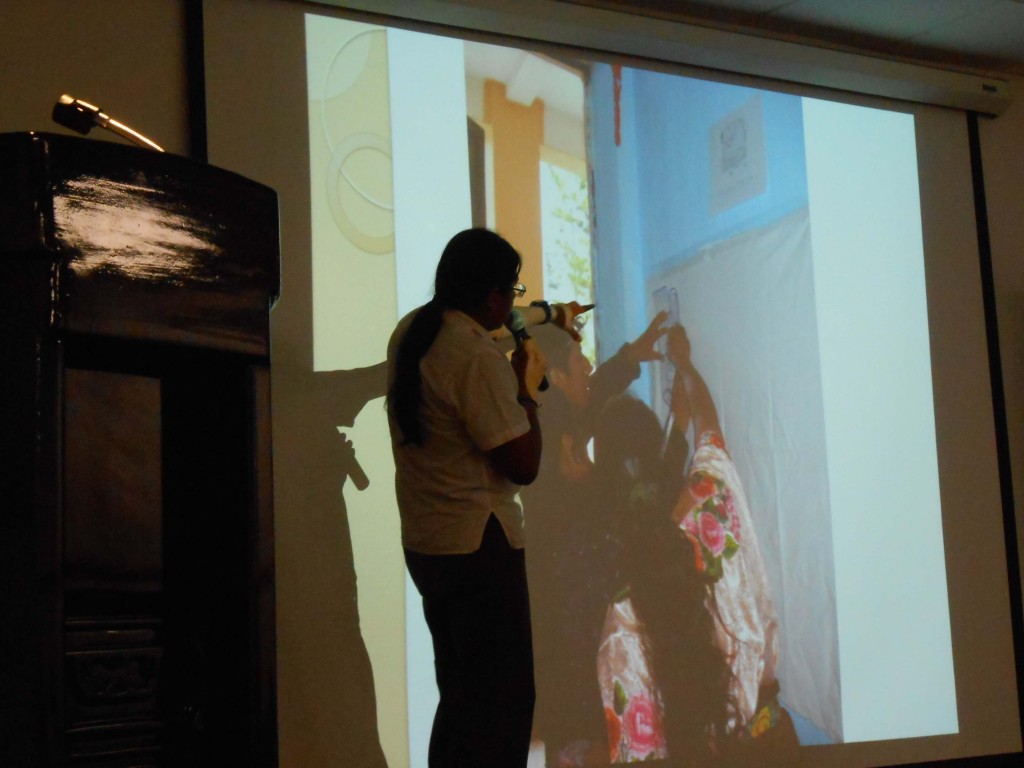 and then stuck on cloth to make hieroglyphic texts.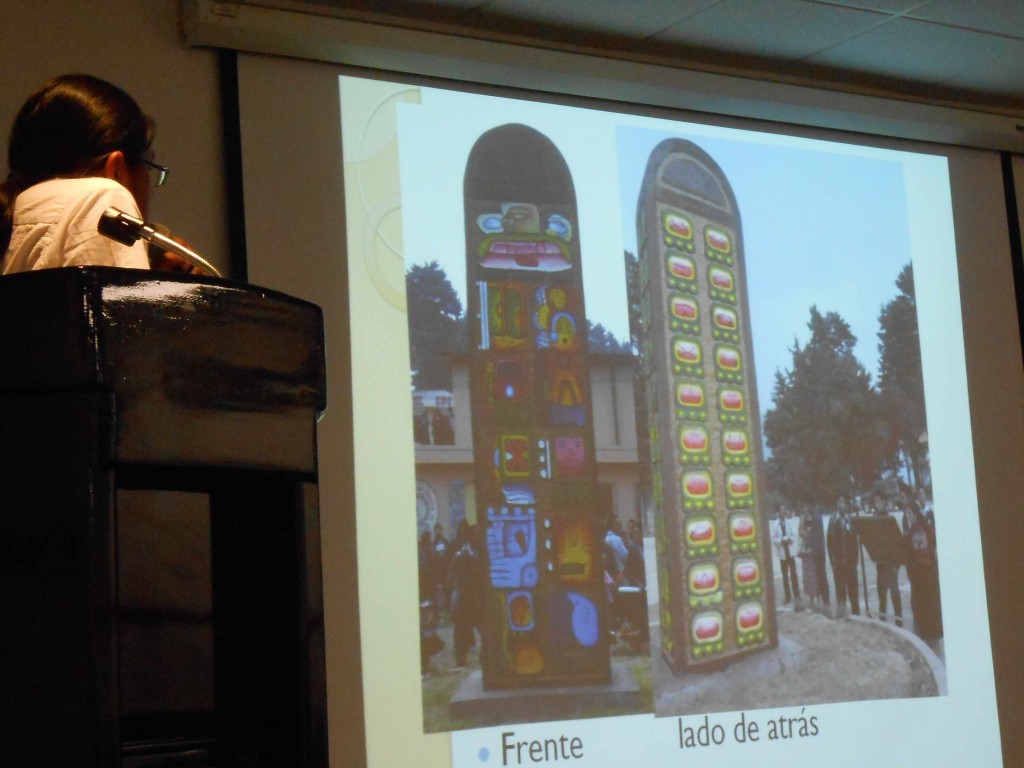 In a future blog we will report on some public monuments, like this stela created by a professor and students at an indigenous school, under the guidance of Aj Xol Ch'ok.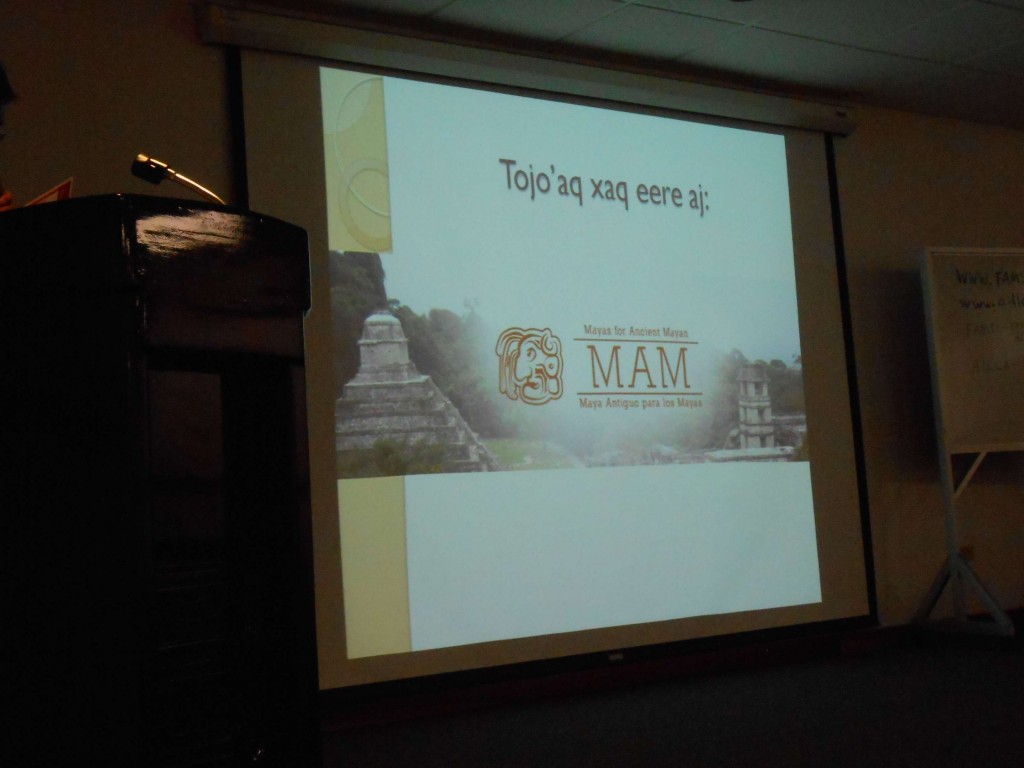 And he was gracious enough to thank you, the contributors and supporters who make our work at MAM possible. Tojo'aq xaq eere aj MAM in Q'eqchi' translates "Thank you, members of MAM."