On June 5, 2011, a wonderful little workshop took place in Tizimin, Yucatan, presented by MAM colleague Ana Patricia Martínez Huchim and supported by a mini-grant from MAM.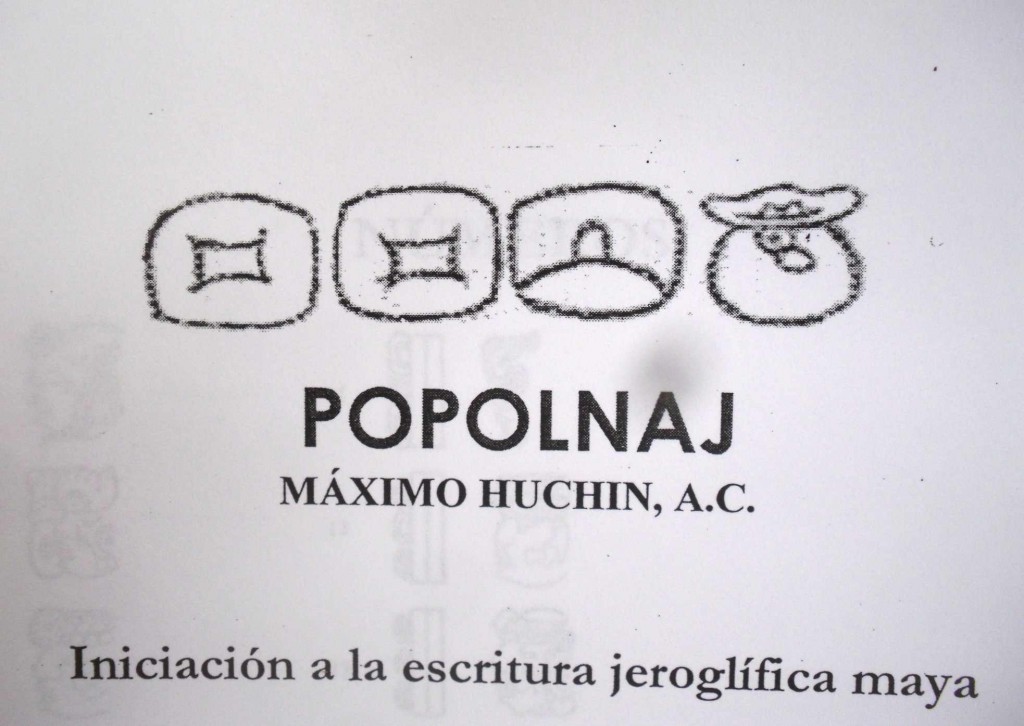 Patricia founded the cultural center Popol Naj Máximo Huchin several years ago and has sponsored numerous language and cultural activities here in her home town.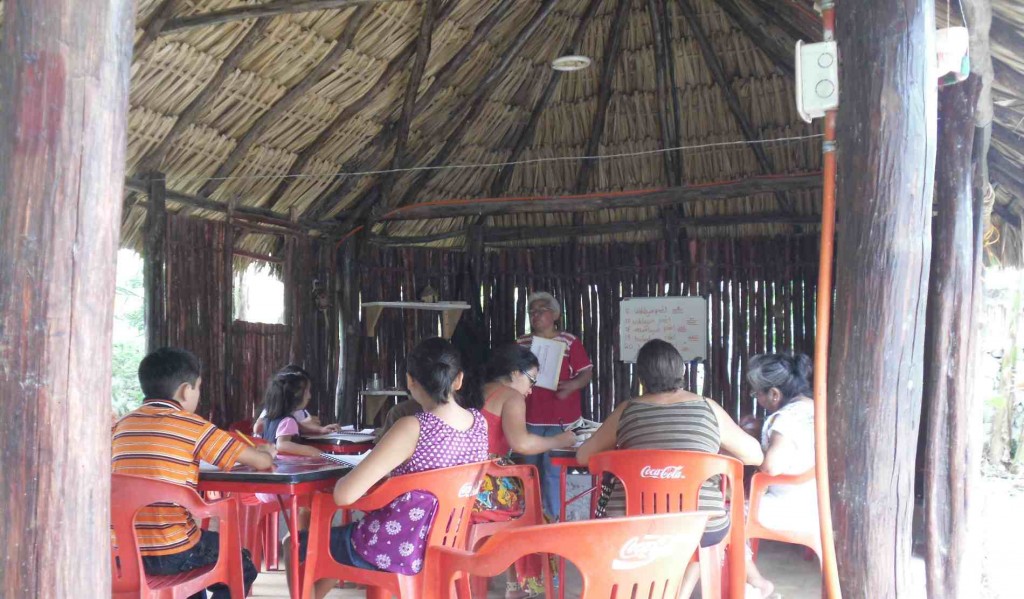 The Popol Naj center is a rustic, thatch-roof, open-air building perfectly suited to the local climate. The focus of this workshop was for each student to write his or her surname in glyphs.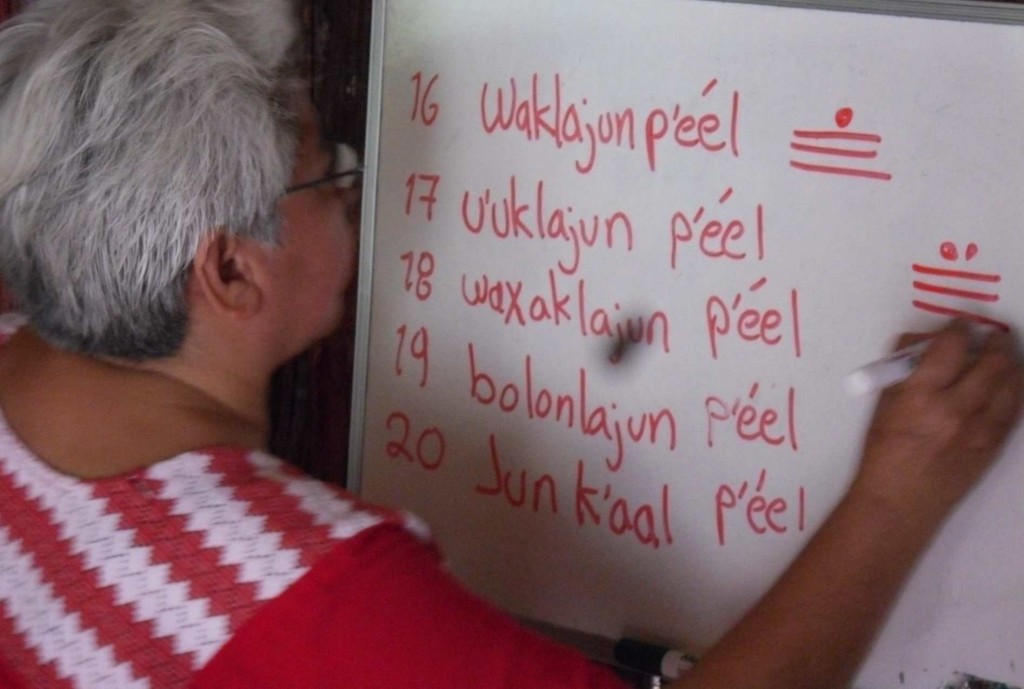 Patricia taught an introductory course in Maya numbers that was followed by an exercise in phonetic spelling using Maya glyphs taught by visiting epigrapher Guillermo Kantun.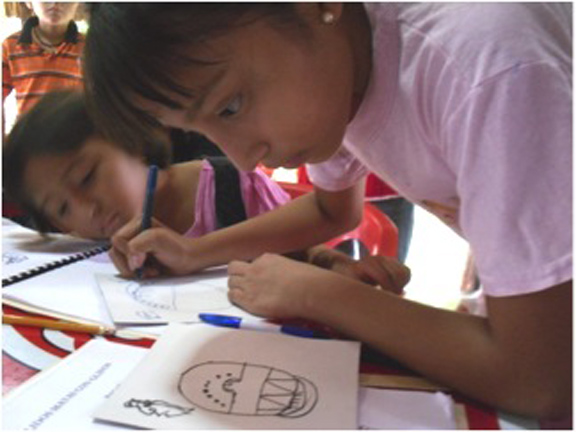 Here, Gabriela Puc painstakingly copies the syllable pu as part of her name Puc.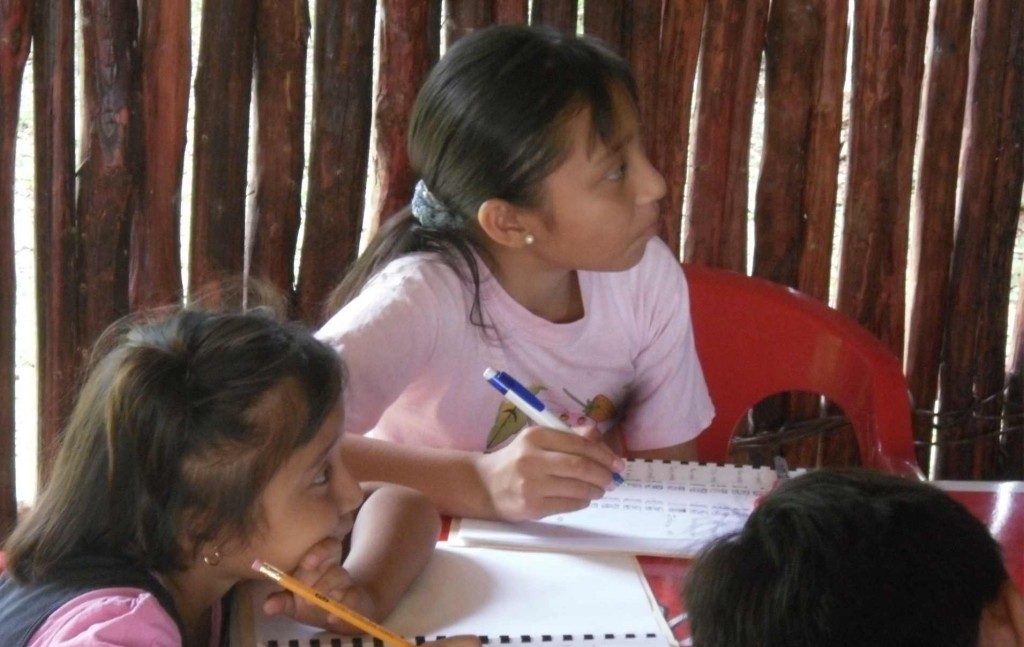 Gabriela, right, and her sister Patricia are completely absorbed in the lessons.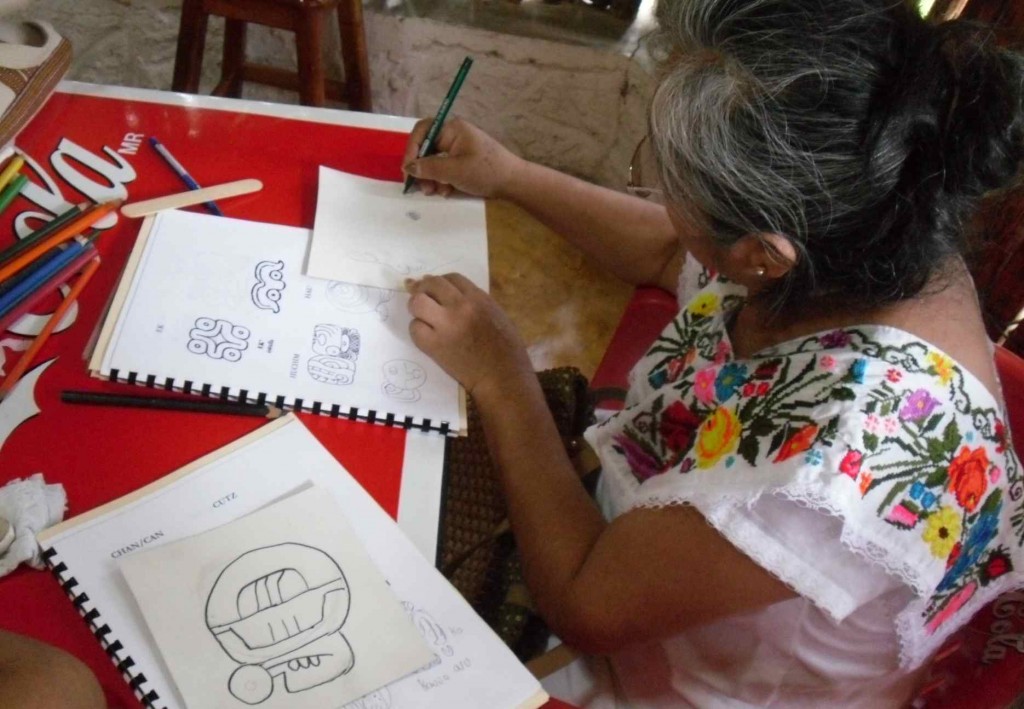 But the workshop was not only for children. Socorro Martínez Huchim proved that adults can be just as fascinated by the prospect of spelling their contemporary names with the glyphs of their ancestors.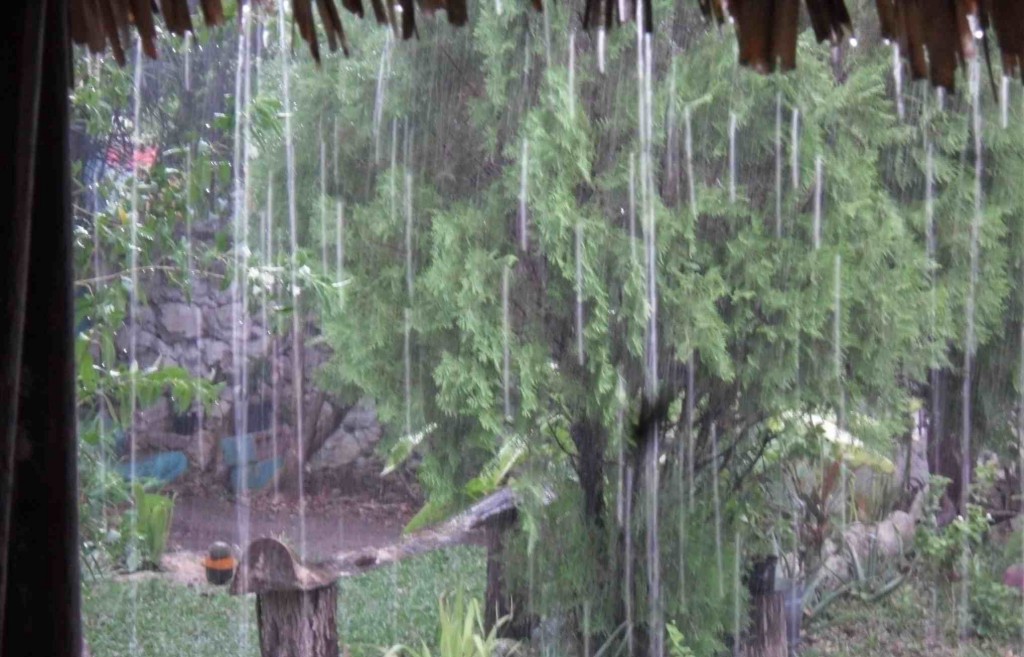 Obviously the gods were pleased, as Chaak baptised the proceedings with a life-giving shower of precious rain.