The Sak Chuen Center for Maya Epigraphy is a grass-roots effort making a difference in Guatemala.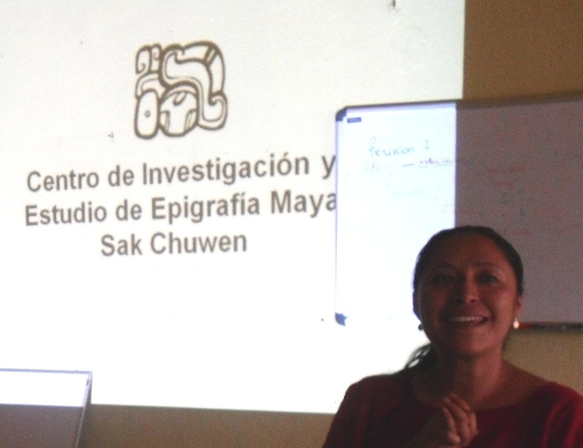 Romelia Mo' Isem, Maya Poqomchi' and MAM colleague, is president and co-founder of the group.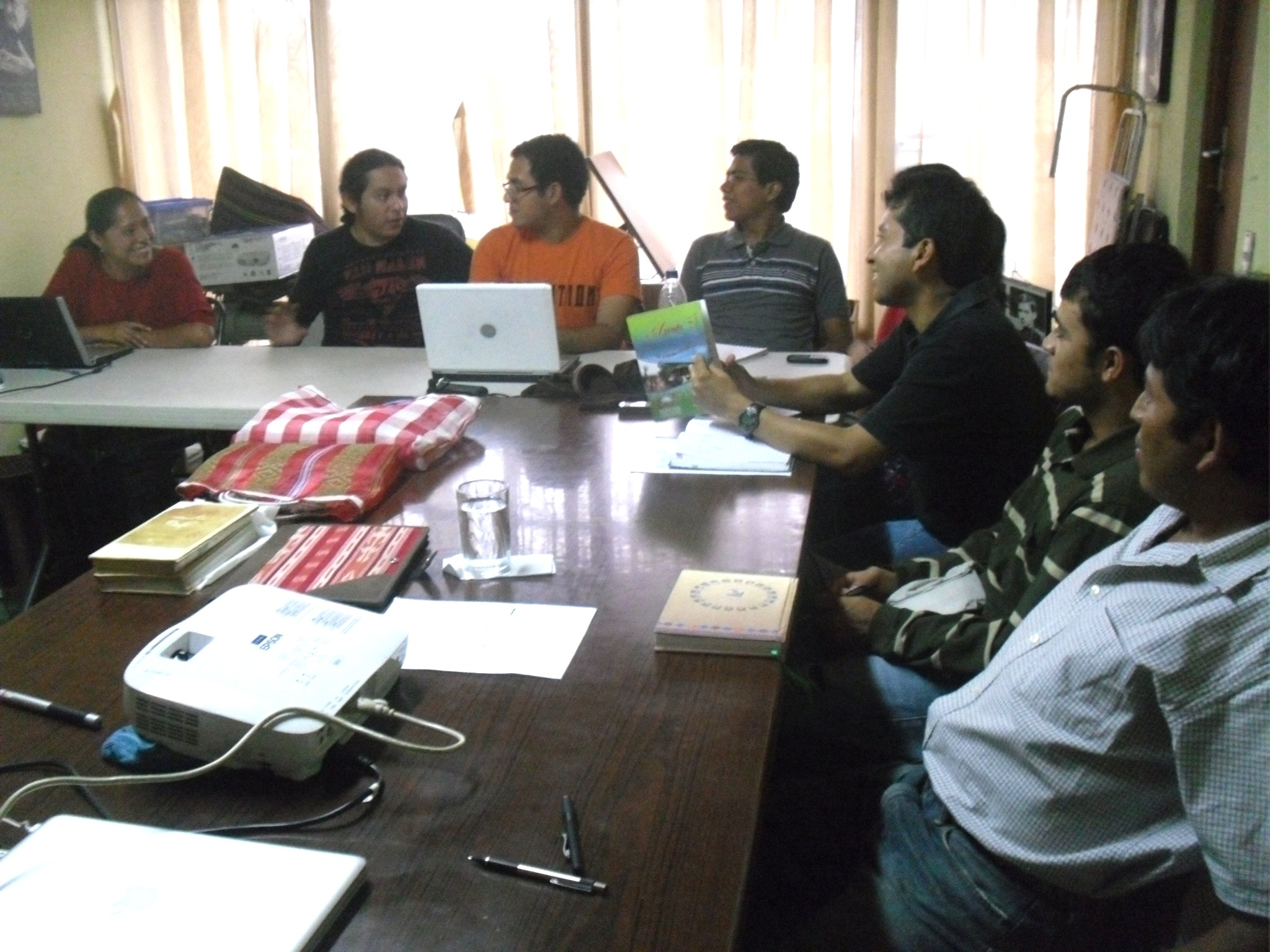 Romelia hosts work sessions at her home in Gutemala City. From the left: Romelia Mo, Camilo Luin, Alejandro Garay, José Valey, Iyaxel Cojti (hidden), Igor Xoyon, Elisandro Garza, y Ajb'ee Jimenez.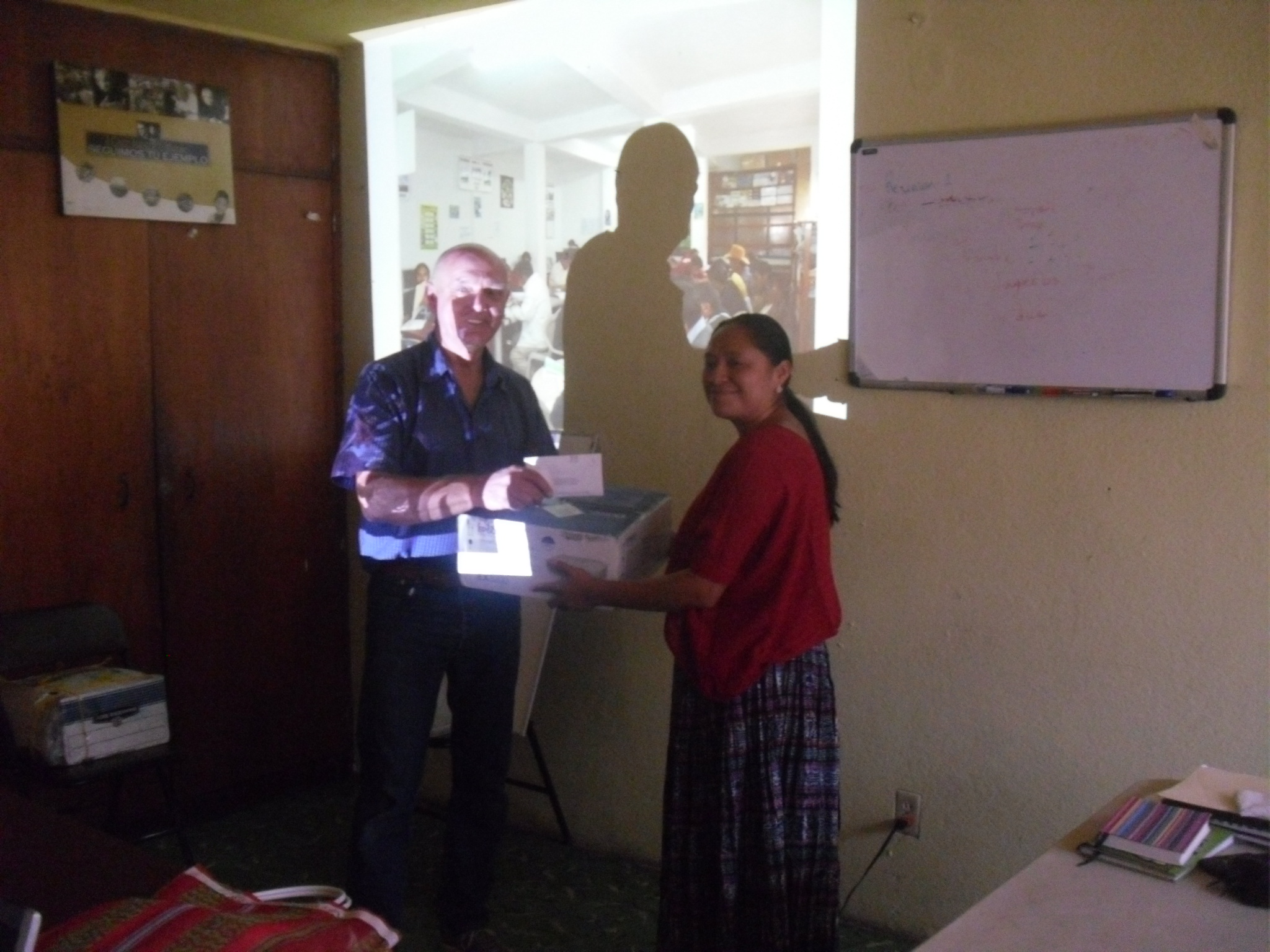 In 2011, MAM president Bruce Love delivered two important gifts to Sak Chuen, a cash grant to support glyph workshops in the communities and the loan of a brand new Epson digital projector.
These gifts help the Sak Chuen epigraphy group fulfill their mission:
"To learn about the history and culture of the pre-Hispanic Maya and to recover the cultural legacy they left to humanity, especially to the contemporary Maya population, by means of promoting the knowledge of Maya epigraphy."